WordPress Importer for Bludit CMS version 3.3+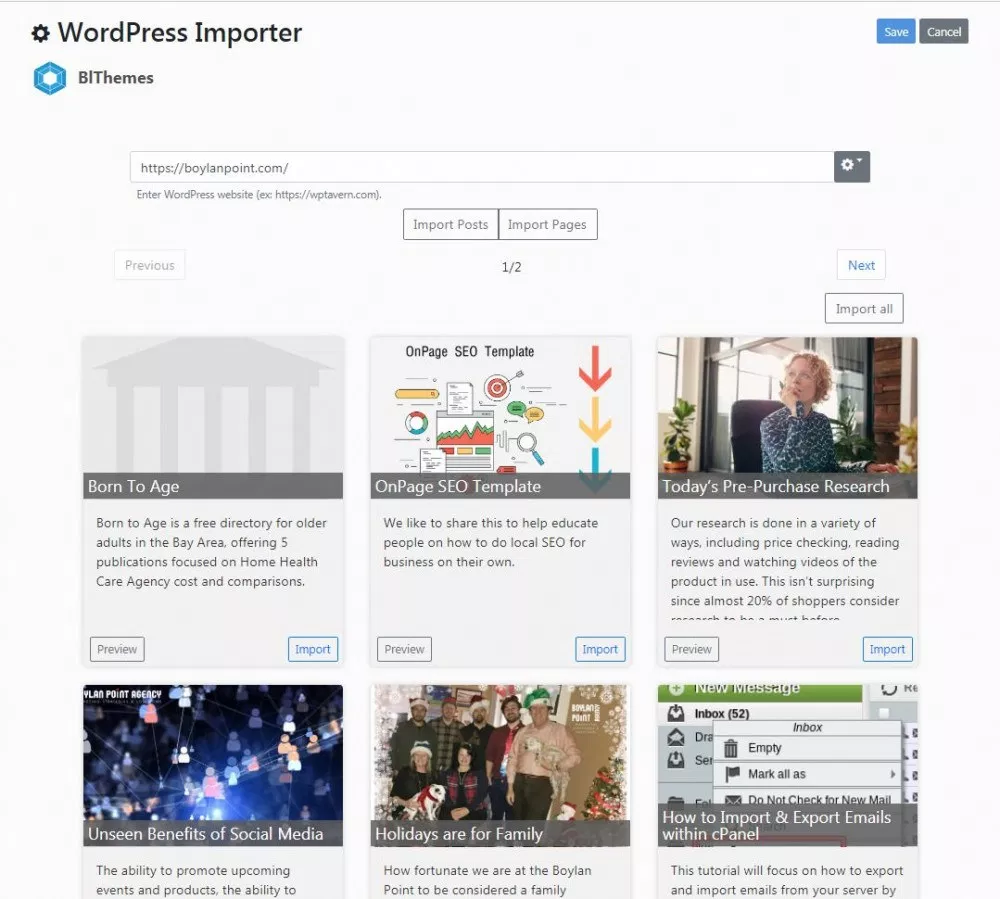 WordPress Importer is a plug-in for Bludit CMS that allows you to easily import content from any WordPress site with enabled REST API (REST API is enabled by default from WordPress version 4.7).
You can see how to use it in this short video:
Installation:
Download WordPress Importer and extract content of zip;
Upload /blt-wp-importer folder to /bl-plugins;
Activate WordPress Importer:
Go to Settings and start using it:
Requirements:
WordPress 4.7 website with enabled REST API. It is enabled by default but some plugins can disable it.
Bludit versin 3.3+ - Bludit has changed some important things from version 3.3 (for good), so use the fresh version for your website.
Now is good time to migrate from WordPress to better CMS - Bludit. Forget about all these slow load times, Gutenberg and start using Bludit.
Source code: